Hi,
Well after waiting for 8 weeks for some synthetic fur to arrive from Canada, I gave up and bought some very nice material from Spotlight....so I have now been able to complete 2 out of the 4 Santas. The other two I am hoping to complete tomorrow.
One of the Santa's has been boxed and will be posted to the Uk, for my brother and his wife on Monday.
Here is the one I finished today: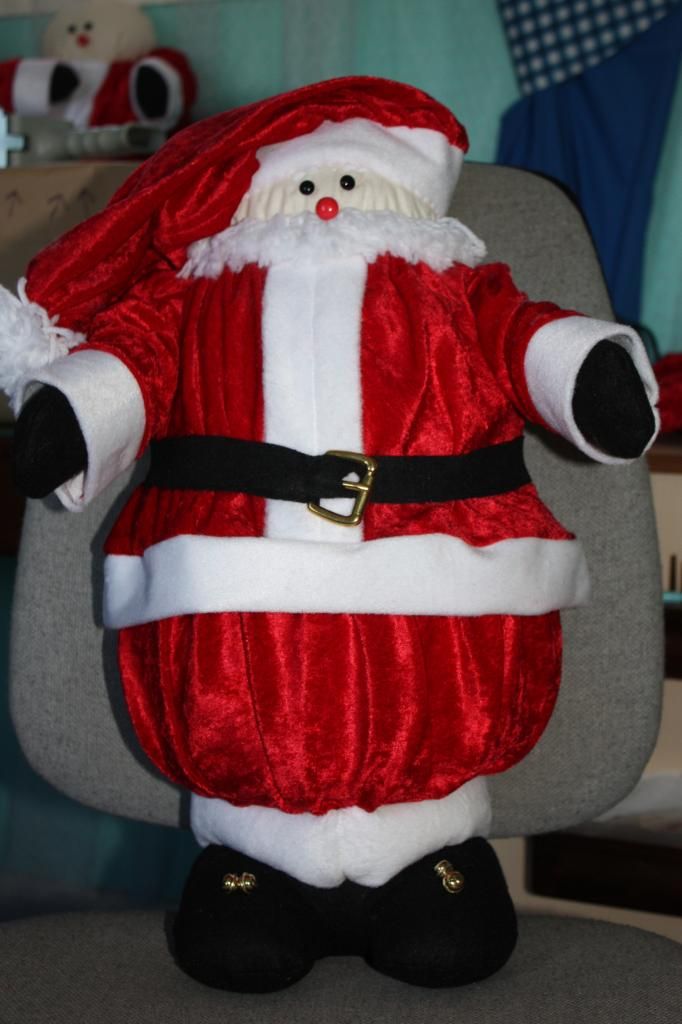 He stands 50cm tall. They have all taken me a long time to make, I have hand stitched where the pattern has said to glue it....I don't trust glue to hold. But I am extremely happy with the end result. They are gorgeous....if I do say so myself
So what do you think?
They are Christmas presents for my brother, my oldest son and my oldest daughter. I even made one for myself
Lynn