Hi all! We have a huge backyard and it is so very boring. I want to spruce it up but
1). I hate gardening
2). I don't want to spend too much as we are hoping to put in a pool next year.
So here are some photos. The previous owners have bricked off a strip up each of the sides and around the trees. The grass is
And I hate walking on it. I think its because I grew up with very spongy green, green grass, like a carpet.
Any ideas? It gets a lot of sun during the day. Our front is done with drought resistant natives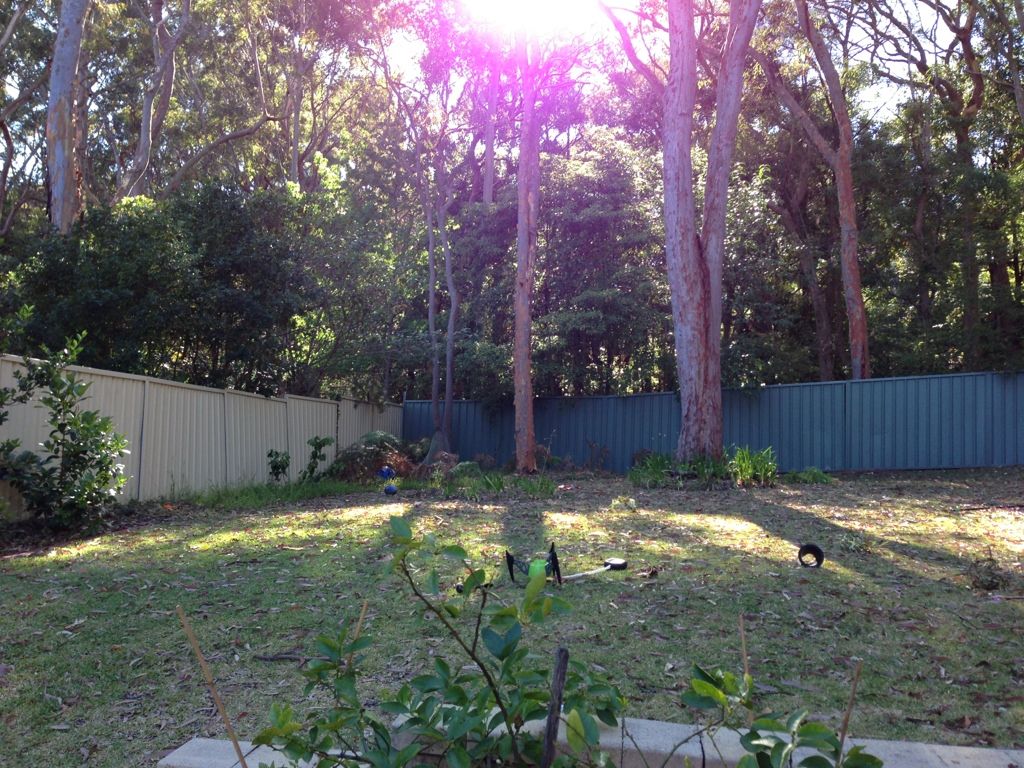 Edited by Coffeegirl, 19 November 2012 - 07:33 AM.