Anyone else having the same trouble? Photos please!
Our Christmas tree no longer has baubles at the bottom. It's like living with a goat.
Testing out the taste:
Pulling on the cord:
Attack!!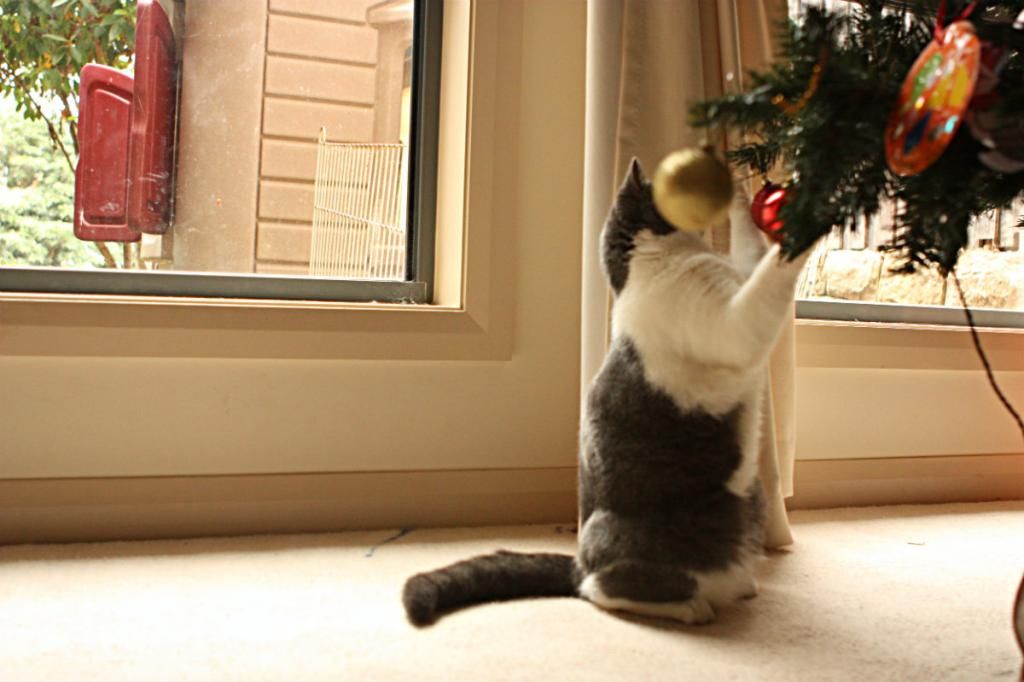 Exhausted from strenuous tree attack activity; doesn't care that it is lying on the light cord nor that a Christmas decoration purchased in my early 20's from Holland is lying discarded on the floor.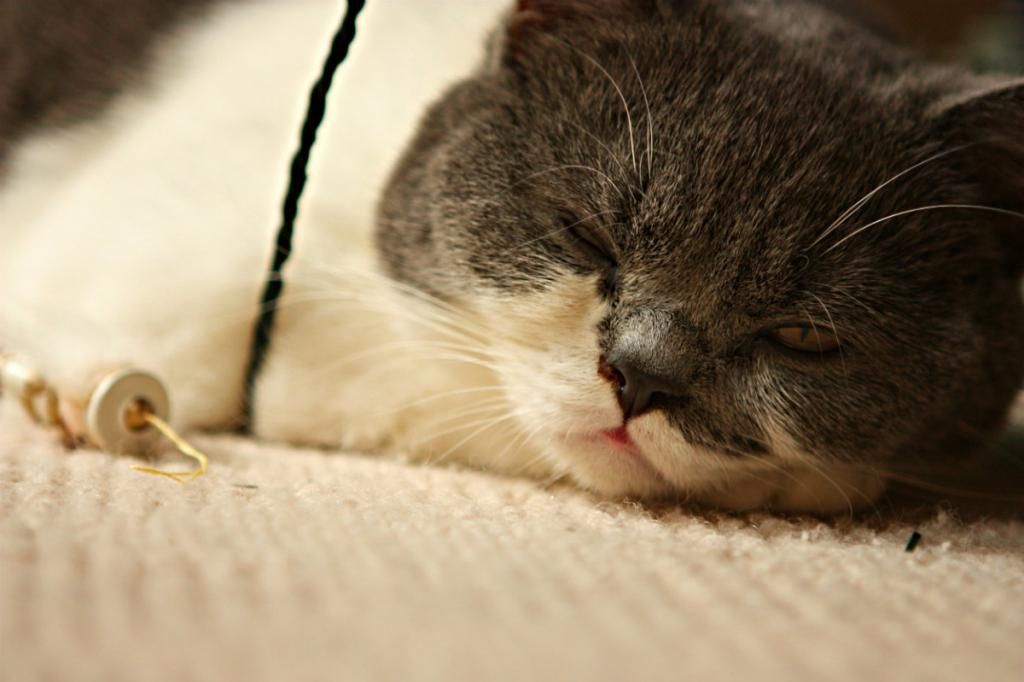 We haven't turned our lights on yet. I'm too scared of a Chevy Chase style explosion.