Our new manx kitty arrived today
He is a rumpy which means he has no tail at all not even a stump.
He is also an amputee as he's missing his back foot which was due to mum being a bit over keen on the cleaning dept when the kittens were born.
His name is tripod
Our oriental type kitten is 14 weeks old and this little man is already on his way to being much bigger.
She is over the top trying to muscle him and he's a little spooked by it.
Now he's crashed out on the ouch beside me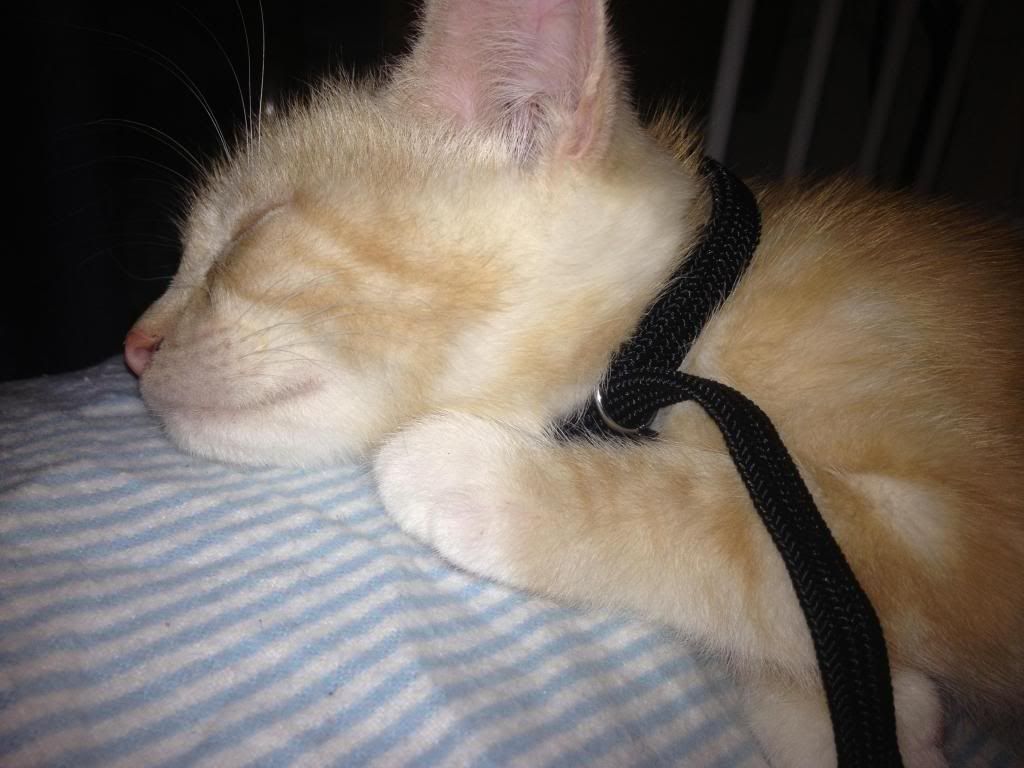 And our other girl PC
she claimed the new bed straight away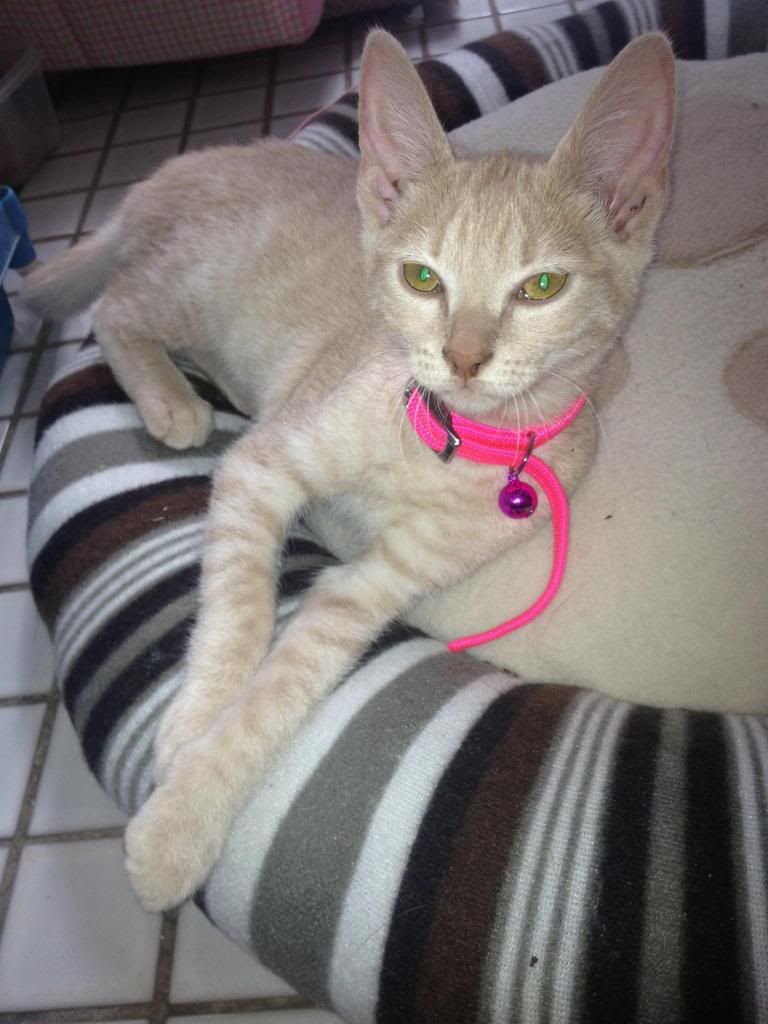 Edited by Mama8, 02 February 2013 - 05:51 PM.