Four years ago, we launched
essentialkids.com.au
for parents who had outgrown our sister site Essential Baby. In that time we've grown to reach 1.8 million readers a month with a combination of news, entertainment, advice and hints and tips for busy parents.
We all know that kids grow up a lot in four years, and so have we. It was time for a fresh new look.
That's why we're thrilled to be launching an all-new, improved Essential Kids experience in the coming weeks. Some of the new features include:
- An adaptive site design, delivering a seamless experience across devices for parents on the go
- A new homepage which is cleaner, image-led and easier easy to scan
- Quick links to popular content such as worksheets, forums and meal planning
- Smarter navigation and search functionality so you can quickly find what you are looking for
- Links to forums relevant to topic of interest, so you can discuss and be encouraged by the experiences of real parents
- A fun new logo featuring our new symbol, a paper plane
- No changes to the forums except a new logo and navigation at the top of the page
Please see some screenshots below.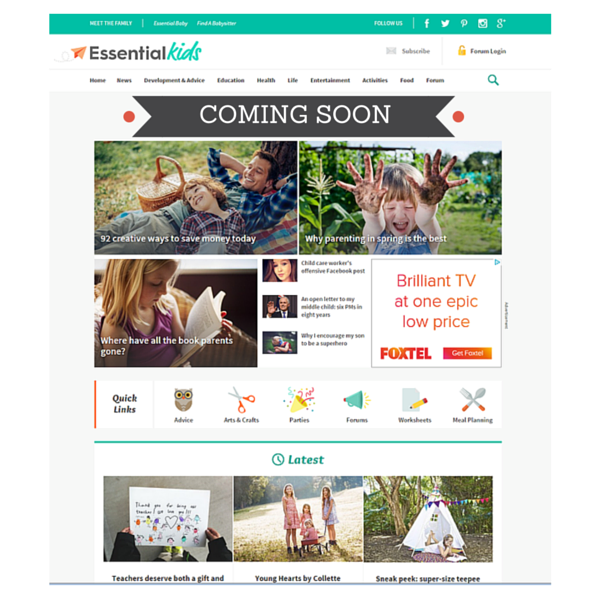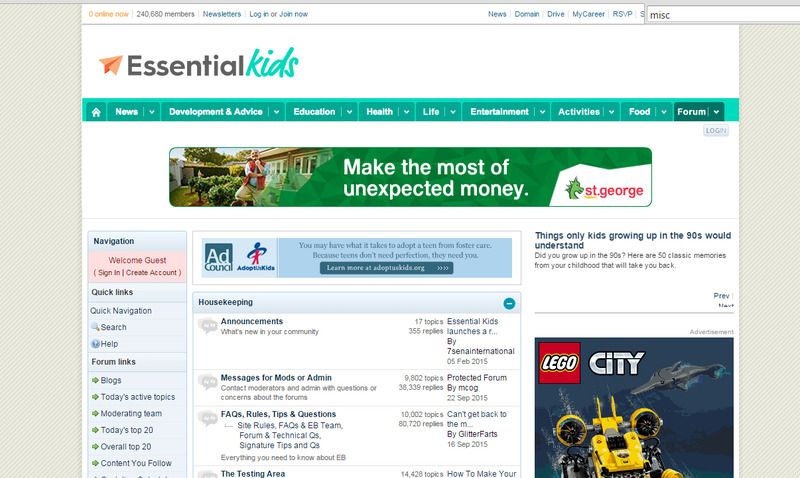 With love,
Amber, Katie, Marion, Livia, Michelle and the rest of the Essential Kids team